Greece Power Yachts
Luxury Greece Power yachts above 150 Feet
Greece charters offers some of the most beautiful and luxurious power yachts in the world. The Greek yachts featured below are all above 150 Feet and are available for your Greek sailing adventure. We welcome you to select any of the yachts and we will provide you with all the necessary information to help you decide on the best yacht for your Greece yacht charter vacation.
STAR LINK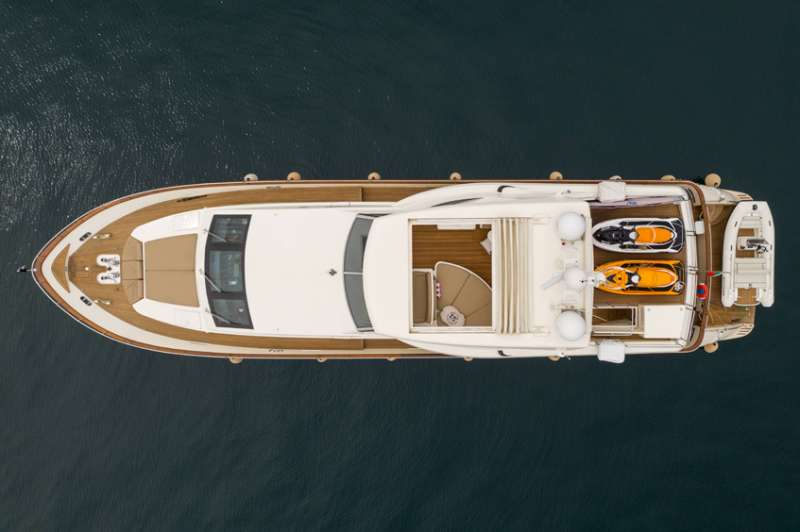 Low Price: €35,000 High Price: €40,000

Accommodations:

One master cabin, One VIP cabin and two twin cabins all with private facilities.

Amenities

Generator:

Kohler 2 X 25 KvA

Dinghy Size:

Williams 400 Turbojet

Dinghy Size:

Williams 400 Turbojet

Water Sports

Other Toys: Τ/Τ Williams 400 Turbojet
2 x jet ski.
1 x sea bob
1 x Paddleboard
1 x Kayak, 4 meters, 1 seat
Diving equipment -CMAS required
Ski equipment - 1 x set ski, 1 x waterboard
1 x Step board
Donut
fishing gear
snorkeling equipment
Zero speed stabilizers

Crew Details

Captain: Lyubomir Stoyanov
Captain Stoyanov was born in 1975 in Bulgaria. He is working in the yachting industry since 2009. He started off as a personal assistant and translator for an owner of a 90-meter private yacht cruising the Mediterranean, Thailand, Maldives, and French Polynesia. From then on, he understood that he was destined to become a sailor himself. So, with each new employee, he could gain more sailing experience until finally getting his RYA/MCA Yacht Master Offshore with full Commercial endorsement. He is very people-oriented, reliable, sociable, and focused on technical details without fuss. His wide range of positions made him the professional in all the different tasks on board and his exceptional organizational skills make his yacht super effective for chartering. He speaks Bulgarian, English, Russian, and German.

Stewardess: Irena Vatsadze
Irena is born in 1987 in Russia. In 1997 she came with her family to Greece. She has worked in the tourist industry since 2010 as a cook, receptionist, travel consultant, and flight attendant on the ground. She has gained extensive experience in many different fields learning the best customer care, professionalism, organization, and communication skills. She is very hard-working, responsible, active, a team player, and time-efficient. She speaks Greek, English, and Russian fluently and in her spare time, she likes to do sports and travel.

TBA

Stewardess: Maria Steiakaki
Maria was born in 1978 in Greece. Her yachting experience starts in 2008 as she was working as a hostess on several charter sailing catamarans. From 2011 she upgraded herself to stewardess in private motor yachts. In 2014 she got her bachelor's in business administration from the Greek university, she then trained to be a teacher, making her the ideal crew member as she knows how to treat kids. She holds a variety of certificates such as Yacht Interior food service (silver service) , crowd and crisis management, and many other certificates(CSO, SSO, PSDA, BOSIET, EFR, B-CON, PHTLS). She has great communication skills, is a team player, observer, and discreet. In her free time enjoys traveling, sailing, diving, and reading. She also speaks basic Spanish, good Italian and very good English.

Deckhand/Steward: Samuil Asenov Kolarov
Samuil was born in 1975 in Bulgaria. He started his career in 1998 as a waiter but quickly got involved in the yachting industry on celebrity cruise ships. There he learned the perfect service, attention, and manners for this job and he understood that he loves the sea and its environment. Since 2007, he has worked as a deckhand and steward in many different motor yachts in France and Italy and has gained extensive experience in yachting. He is adaptable, responsible, and hardworking. He is pleasant, discreet, and an excellent team player. He holds a powerboat certificate and speaks Bulgarian, English, and Russian fluently.