Greece Sailing Yachts
Luxury Greece Sailing yachts Over 100 Feet
Greece charters offers some of the most elegant and sleek sailing yachts in the world. The Greek sailing yachts featured below are above 100 Feet and are all available for your Greek sailing vacation. We welcome you to select any of the yachts and we will provide you with all the necessary information to help you decide on the best sailing yacht for your Greece yacht charter.
Free Wings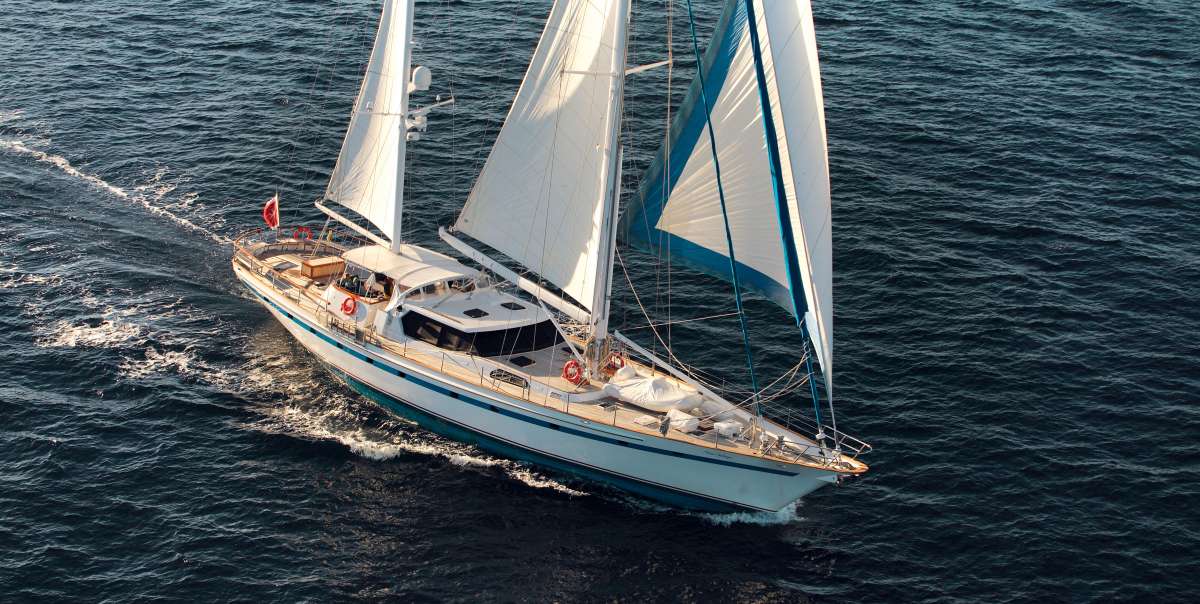 Low Price: €18,522 High Price: €21,090
Amenities
Water Sports
Crew Details
Igor Zenzerović, born in Pula in 1974, he fell in love with the sea at the age of 8 and sailed with the smaller class boats such as the Optimist, 420, and Laser. This passion continued with larger boats and participation in numerous sailing regattas. Needless to say, he has sailed as Captain of other sailing boats for 13 years. He has been with Free Wings since its purchase and was instrumental in all steps required for her refit in 2016/2017. This includes drydocking, sand blasting and new paint cycles of the hull, maintenance of all the vessel's machinery and equipment as well as internal renewal of all public spaces and guest cabins. This resulted in getting the RINA Class – commercial.
Ivan Lenac was born in Rijeka in 1980. He has 14 years of experience in the yachting industry, working both as a deckhand and a cook. Ivan can offer strong experience and reliability on the deck. His experience so far, has made him realize that his skills and knowledge allow him to go even further, seeking new opportunities and moving up in the industry. His cooking style is Mediterranean cuisine, with a touch of new trends. Years long working experience on a boat in the Venetian Laguna, created in him a style that puts an accent on small details, that are the basis of Mediterranean delights. The last spice of his plates is good humor.
Maja Simlesa is an experienced stewardess focused on customer service and hospitality. As a highly motivated and dedicated person, she gained her experience in international cruising companies. She is always willing to help others and to work as a part of a team.
She attended many courses which helped her to provide excellent service and hospitality for the guests.
Maja is Croatian and speaks English fluently. She knows basic German, Italian, and Spanish.
Deckhand Mauricio Buric realized that being on a shore was too boring for him, so he "jumped" on motorboats and became one of the 4 crew members on board S/Y Free Wings. He has a lot of experience in shipbuilding and exceptional knowledge in engine repair and maintenance.
Mauricio is a hardworking and reliable person. His positive attitude is what always makes a great atmosphere on board. He strives to provide the best service and take care that the guests are always satisfied.